Federal Circuit Court of Appeals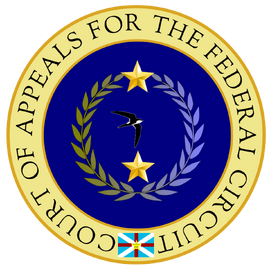 Location: Federal Court of Appeals Building Washington D.C.
Jurisdiction: Circuit 15
Judges Assigned: 18
COURT OF APPEALS: FEDERAL CIRCUIT
THE COURT OF APPEALS FOR THE FEDERAL CIRCUIT IS THE 15TH CIRCUIT OF THE NEW BACON SYSTEM OF COURTS. THE COURT IS A SPECIALTY COURT FOR HEARING SPECIAL CASES IN GOVERNMENT.